I own three tripods. One with a center column that goes horizontal for macro and table top photography, one for big lenses for birding, long exposure and night photography and a third (this Mefoto) for travel photography. Lisa
This is great for travel, going in to NYC, etc. It folds small and fits into a variety of bags for easy travel and carrying. Personally I like this version, I think that the lighter, smaller, day trip version of this tripod is not sturdy enough for most dSLR cameras, although it would be good for a mirrorless or point-n-shoot.
Lisa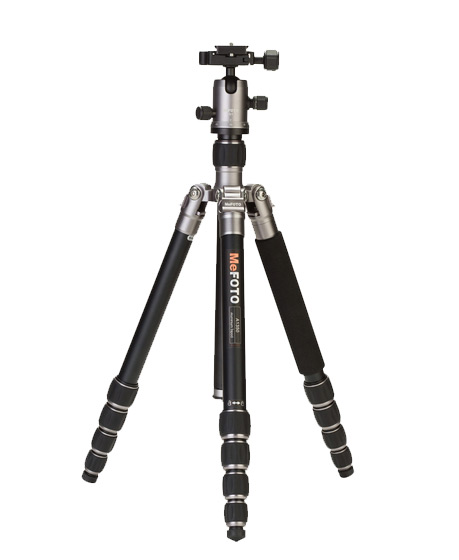 Hunts is running a special 10% off on this tripod for my readers and workshop participants.
The

Promo code is

LC10MEFOTO

.

It needs to be entered in the checkout to take effect.
This Promo expires at the end of March.
I love that it folds up small, making it very easy to take with you when travelling.
This panorama HDR of Bannerman Castle was taken on my Mefoto tripod. This panorama is made up of more than 84 photographs (7 exposures, 6 sets of verticals across the bottom and then 6 more sets across the top)
It comes in cool colors too, so Tom and I have different versions to easily tell ours apart :-)